Finally international exhibitions are up and running again!
We are really excited to announce that we will be exhibiting at the upcoming Hydrogen Fuel Cells Event in Hanover, Germany in April 2022.
This will be our first face to face exhibition since February 2020.
We can't wait to catch up with new and existing customers and hopefully get back to some normality within the exhibition world!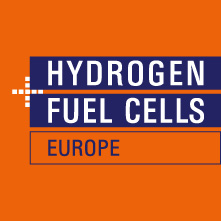 If you are attending as a delegate or you are exhibiting and would like to meet with a member of the Leyland Hose team, please get in touch with us and we'll add you to our meetings schedule for the duration of the exhibition.
We will be in touch with you nearer to the time to arrange a day and time.